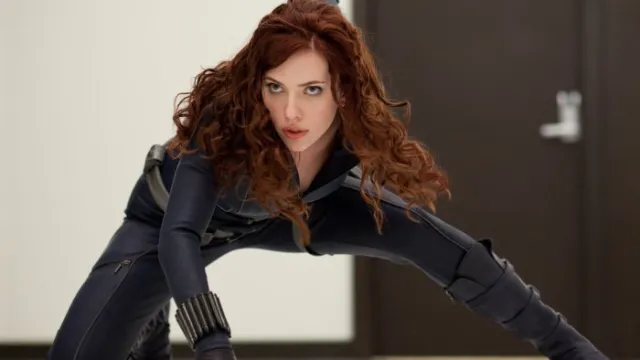 Even though they take a long time to make, it seems there's no shortage of Marvel movies, and we love it. But why no Black Widow-themed one in the works? Scarlett Johansson shared why a Black Widow movie hasn't happened yet, reported CinemaBlend, and it's pretty reasonable.
Of course, right now, Marvel Studios is at work on Avengers: Infinity War, which began filming last month.
But nevertheless, we'd ~love~ to see Black Widow in a movie all her own. None of us can forget her, ever since we "met" her in Iron Man 2. That was when Natasha Romanoff, aka Black Widow, came on the scene and left quite the impression.
Johansson told Total Film Magazine that she's discussed the possibility with Marvel's Kevin Feige."…I think we both agree that the character is right for a standalone, it's just a case of timing at this point for both Marvel and myself," Johansson said. "Marvel has a really huge roster. They're looking four years ahead. I also have a lot of things that I want to do. If I did it, I would dedicate myself completely to making it amazing. It would have to be the best version that movie could possibly be. Otherwise, I would never do it."
Even though, selfishly, we still hope a Black Widow movie will happen. And, by some miracle, even sooner than anyone may think. In the meantime, we'll look forward to updates on Avengers: Infinity War as it continues to film.